Gareth Owen Sound Designer
Gareth is a nine-time Tony & Olivier Award winner and nominee specialising in musical theatre sound design in London's West End, on Broadway, and internationally.
First Tony Award
Gareth was nominated for his first Tony Award in 2010 for his Broadway production of Trevor Nunn's musical, A Little Night Music.
He was then nominated for an Olivier sound design Award for his West End production of Terry Johnson's musical, End of the Rainbow starring multi-award-winning Tracie Bennett as Judy Garland.[2] The show later transferred to Broadway where he went on to pick up a further Tony nomination for Best Sound Design.
Recent Years
In recent years Owen collected a 2nd Oliver nomination for Top Hat, and, won the Oliver for Best Sound Design in 2014 with the London production of Merrily We Roll Along.
2015
In 2015 he won the Olivier for Sound Design for the second consecutive year, this time for Memphis at the Shaftesbury Theatre, starring Beverley Knight. Composed by David Bryan from Bon Jovi, and directed by Christopher Ashley. He also received the prestigious Pro Sound Award for his work on the same production.[3]
2017
In 2017, Owen won several awards for the Broadway musical Come From Away including the Outer Critics Circle Award and the Craig Noel Award, as well as a Helen Hayes Award nomination.
Owen began working in live sound when the Penzance nightclub.
From here he secured work with Birmingham's SSE Audio Group[2] which lead to an early career in rock & roll, working at festivals such as Glastonbury, Reading, Party in the Park, and T4 on the Beach; and mixing acts such as Def Leppard, The Stereophonics, B B King, The Spice Girls and The Rolling Stones.
Gareth's theatre career began when he mixed the musical The Blues Brothers at the Trafalgar Studios in London's west end.
From here he was offered a job as a sound designer for the UK tour of Stephen Schwartz' musical Godspell, beginning a collaboration that would continue until the present day.[4]
From here, Owen went on to design a number of shows (notably Richard O'Brien's The Rocky Horror Show and Cole Porters High Society), before joining London's Orbital Sound. In late 2009, he started his own company, Gareth Owen Sound.[6]
Composers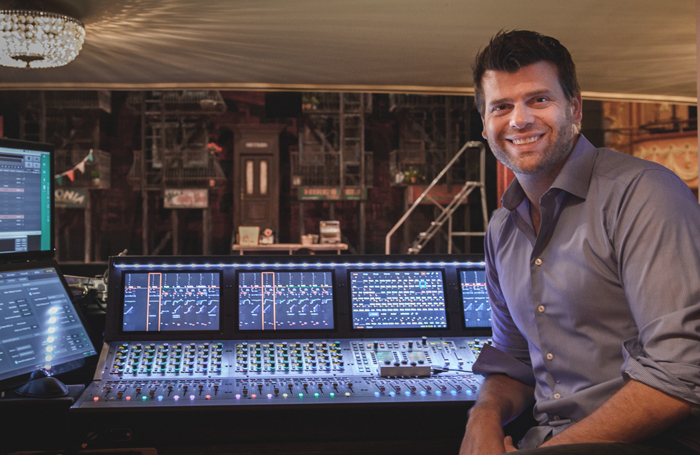 Since 2010, Owen has worked directly with many of the world's greatest living composers, including Alan Menken, Andrew Lloyd Webber,[7] Stephen Schwartz, Björn Ulvaeus, Glen Ballard, Max Martin, David Bryan, George Stiles, Alan Silvestri, and Stephen Sondheim.[8]
Owen has also worked extensively creating musicals based on the music of pop icons from a wales theatre to Las Vegas, such as MJ, Donna Summer, and The Beatles;[9] and De Niro, Christopher Ashley, Jerry Zaks, Des McAnuff, Laurence Connor, Christopher Wheeldon, Terry Johnson, Scott Schwartz, Michael Arden and Sir Nunn.[10]
In 2009, Gareth joined a steering committee that would eventually go on to form the Association of Sound Designers and served maximum possible term of five years, from 2012 to 2018
Gareth is a co-founder of the software house Show Control Ltd, an organisation specialising in the coding and development of dedicated theatrical show control systems.
Gareth is also co-founder and CCO of audio hardware manufacturer Fourier Audio.
Original Article here